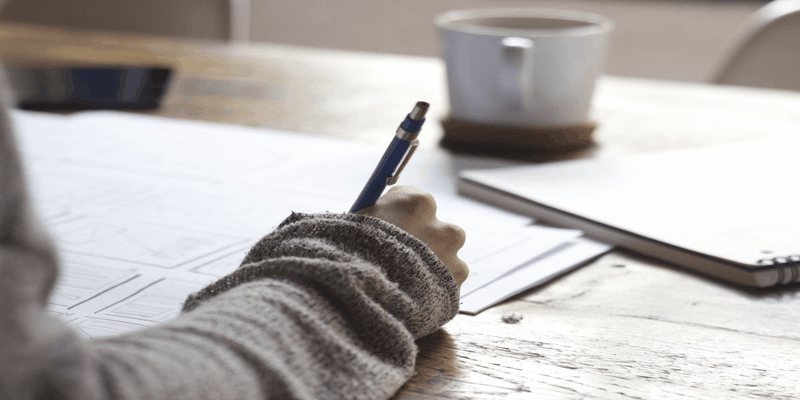 FREE Online Course: Virtual & Augmented Reality Professional™ »
Do you want to get a Virtual Reality & Augmented Reality Certification and don't know how to start? You are in the right place. Here I will teach you how to do it. This MOOC Training Course Guide will help you to get started in your Virtual Reality & Augmented Reality Certification journey. Let's get started!
A Virtual Reality & Augmented Reality Certification MOOC (Massive Open Online Course) helps you to grow your career. Click the above purple button to find out how to get your Virtual Reality & Augmented Reality Certification.
The online course is FREE. Once you complete your course, you will have the opportunity to get certified. The certification exam is currently at a very good discount fee: only $197.
Happy learning!

Virtual & Augmented Reality Certification MOOC: FREE Online Courses & Training
If you want to learn more about Digital Transformation take our FREE Online Course to become a Digital Transformation Manager in 10 Days!:
FREE Online Course: Digital Transformation Manager™ »
Portfolio of Digital Transformation Certifications™
Welcome to the Portfolio of Digital Transformation Certifications™.
This Industry 4.0 certification training course guide is part of the Portfolio of Digital Transformation Certifications™ coached by Angel Berniz.
Following you can find all the Digital Transformation Certifications available:
Industry 4.0 Certification
Management 4.0 Certification
*****************************************************
CALL FOR LESSONS LEARNED TIPS by Pros, for writing 10 new books. The challenge is the following:
If you are a Pro in one of these 10 areas, please contribute with one Lesson Learned tip that you would love someone else had taught you when you started. I mean a 1-page project management tip on Robotics, Big Data, Blockchain, etc.

You can also help us with this challenge by sharing to your friends, colleagues, Twitter followers, Facebook friends, and LinkedIn connections, asking them for Pros to contribute one tip to be included in these books.
All contributors will be will be mentioned in the book and gain career exposure!
Send your contributions to [email protected]
*****************************************************
Please, share this guide in your Social Media so that others can also benefit from it. Share you comments!
What is Virtual Reality (VR) – Virtual Reality Definition
The phrase virtual reality comes, naturally, in the definitions for 'virtual' and 'reality'. The phrase 'virtual' is near and the reality is what we should experience as people. Therefore the term 'virtual reality' essentially means 'near-reality'. This might, obviously, mean not it always describes a particular kind of reality emulation.
We all know the planet through our senses and perception systems. In class all of us learned we have five senses: taste, touch, smell, sight and hearing. They are however only our most apparent sense organs. The fact is that humans have numerous more senses than this, like a feeling of balance for instance. Other physical inputs, and several special processing of physical information by our minds ensures we have a wealthy flow of knowledge in the atmosphere to the minds.
Everything that we understand about our reality comes by means of our senses. Quite simply, our entire experience with reality is only a mixture of physical information and our minds sense-making mechanisms for your information. It makes sense then, that if you're able to present your senses with made-up information, relative it is of reality would also change as a result of it. You'd be given a form of reality that is not really there, but out of your perspective it might be regarded as real. Something we'd describe as an online reality.
So, in conclusion, virtual reality entails presenting our senses having a computer generated virtual atmosphere that people can explore in certain fashion.
What Is Virtual Reality & How Does It Work? | Mashable Explains
What is Augmented Reality (AR) – Augmented Reality Definition
Augmented Reality (AR) is the combination of digital information using the user's atmosphere instantly. Unlike virtual reality, which results in a totally artificial atmosphere, augmented reality uses the present atmosphere and overlays new information on the top from it.
Boeing investigator Thomas Caudell created the word augmented reality in 1990, to explain the way the mind-mounted displays that electricians used when assembling complicated wiring harnesses labored. Among the first commercial applying AR technology was the yellow "first lower" line that started appearing in televised football games between 1998. Today, Google glass and heads-up displays in vehicle windshields are possibly probably the most well-known consumer AR products, however the technologies are utilized in many industries including healthcare, public safety, coal and oil, tourism and marketing.
Augmented reality apps are designed in special 3D programs that permit the developer to tie animation or contextual digital information within the software program for an augmented reality "marker" within the real life. Whenever a computing device's AR application or browser plug-in receives digital information from the known marker, it starts to execute the marker's code and layer the right image or images.
Augmented reality. What is augmented reality?
Virtual Reality Games
It's clearer than ever before that, nowadays, virtual reality (VR) is treated just like a novelty. Despite the very best VR games up to now, your headset is on your family room. Maybe it's beginning to gather dust plus the Ps Move controllers you won't ever thought you would need to buy whatsoever, not to mention confined.
But, VR is way from dead. The different digital storefronts may not perform the best job at highlighting the very best VR games you are able to play in 2018, but we've tailored our recommendations to compensate for the ostensible VR gaming drought. Because of so many titles to dig through, we've narrowed lower our picks to some comparably slimmer 25 best VR games you are able to play at this time.
So, pull out individuals mind-mounted displays and studying which are more immersive gaming encounters you'll have inside your existence. In the team-based Star Wars: Bridge Crew towards the action-packed Raw Data, these are.
26 Upcoming VR Games of 2018 | Best New Virtual Reality Games on the Oculus, Vive, and PSVR
Virtual Reality Movies
A summary of the very best virtual reality movies available, rated by movie fans with film trailers when available. This virtual reality movie list is purchased by recognition, so just the finest movies about virtual reality are towards the top of their email list. Should there be any great movies about virtual reality you think we missed, don't hesitate to add these to their email list yourself. The flicks about this list are the favourite virtual reality movies ever, so utilize it to locate some movies that you simply haven't seen already. Click these virtual reality movie titles to learn more concerning the films.
Their email list you are viewing consists of a number of different products, including Storm Watch and Strange Days.
Their list solutions the questions, "Do you know the best virtual reality movies?" and "What's the finest virtual reality movie ever?"
Various items of information are incorporated using these popular virtual reality movies, for example who directed them, once they were released and who appeared within the films. Whether you are watching these virtual reality movies on DVD, Blu-ray or streaming, these good virtual reality movies could be enjoyed regardless of what.
Top 10 Virtual Reality Moments in Movies
Please, share this guide in your Social Media so that others can also benefit from it. Share you comments!
Summary
Reviewer
Virtual & Augmented Reality Training Courses
Review Date
Reviewed Item
Virtual & Augmented Reality Certification Online
Author Rating
Angel Berniz is a renowned Digital Transformation Expert & Coach helping executives with their Business & Career Transformation process through unique digital strategy coaching & training courses.  Work with me, drop me an email: [email protected]. Take Action. Get Results!
Follow me on: LinkedIn | Google+ | Twitter | Facebook | Twitter | Youtube